Studying physics in Greifswald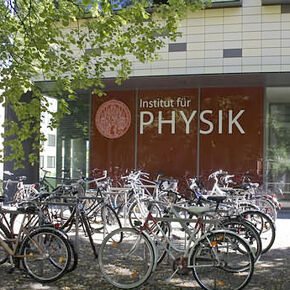 The study of physics is to provide students with the knowledge of basic concepts and laws of physics. Students become familiar with the experimental, theoretical and computer-based methods of physics and introduce them to current research topics.

The physics education is divided into a six-semester Bachelor's degree and a four-semester Master's degree. The Master's degree is a postgraduate course that requires the successful completion of the Bachelor's program. Overall, it remains at a 5-year studying period for a full, scientifically trained physicist; but it is possible to switch with the Bachelor's degree directly into the labor market. It is the goal of the apprenticeship as physicist in Greifswald, to allow all appropriate bachelor graduates a Master's degree.
Environmental Science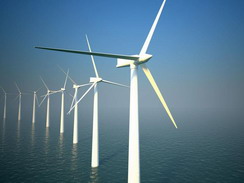 The bachelors programme of study on Environmental Science is associated to the Institute of Physics since 2005. It is a science programme contributed mainly from the disciplines physics / environmental physics and chemistry, which are complemented by ecology, geology, microbiology and mathematics. Then there are the specialties Law and Economics. A large part of the lectures, exercises and seminars is carried out together with students of the different disciplines.
Medical Physics (M.Sc.)
The course M. Sc. Medical Physics is offered by the Institute of Physics in the future. On the base of the B.Sc. Physics programme, methods of medicine, radiology and biomedical imaging are provided. The programme is involved in the research environment in medicine at the Science Campus, medical imaging, biochemistry and biomedicine. (in preparation)
Physics in Greifswald attracts by ...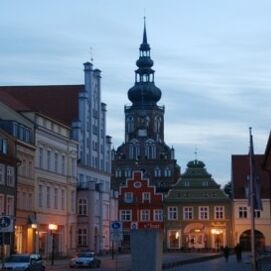 Excellent study situation with small group sizes in labs, exercises and lectures
Interesting range of subjects
A new and well-equipped Physics Institute (inauguration in 2007)
Modern campus environment with new university library, biochemistry, university hospitals and canteen
Inexpensive, attractive place of study by the Baltic Sea
One of the youngest populations in Germany
Student Advisory Service Physics
PD Dr. Franz Xaver Bronold
Felix-Hausdorff-Str. 6
17489 Greifswald
Telefon +49 3834 420-4764
bronold@physik.uni-greifswald.de
Student Advisory Service Environmental Science
Dr. Christoph Hoffmann
Felix-Hausdorff-Str. 6
17489 Greifswald
Telefon +49 3834 420-4737
christoph.hoffamnn@uni-greifswald.de
Secreteriat for Students Physics
Jana Freitag
Felix-Hausdorff-Str. 6
17489 Greifswald
Phone +49 3834 86-4711
Fax +49 3834 86-4712
freitagphysik.uni-greifswaldde